Brigade is an authentic neapolitan pizzeria where you can custom-build your own Neapolitan pizzas, salads or sandwiches with a quick and efficient assembly line system.
Brigade's history.
Brigade pizza was created by Grace Yeh and Jean-Daniel Nadeau, two entrepreneurs who also happen to be husband and wife. They are obsessive and passionate about neapolitan pizza-making. They are both certified pizzaiollos by the Vera pizza napoletana association. (VPN)
We are crazy about neapolitan pizza-making.
Grace and Jean-Daniel's dream was to create a concept where everyone would be welcome, a place that has soul and where customers could enjoy with friends and family, an authentic neapolitan pizza cooked in a wood-fired oven just like the one on the streets of Naples. The idea started in an oven they had built in their backyard and became Brigade, the first custom-build neapolitan pizzeria in Canada. «When it comes to neapolitan pizza-making we are crazy! We follow the traditional neapolitan pizza techniques and guides that are more than 200 years old. At Brigade customers can personalize their pizza which is then cooked in front of them in 900°F wood-fired ovens for 60 to 90 seconds, just like in Naples.»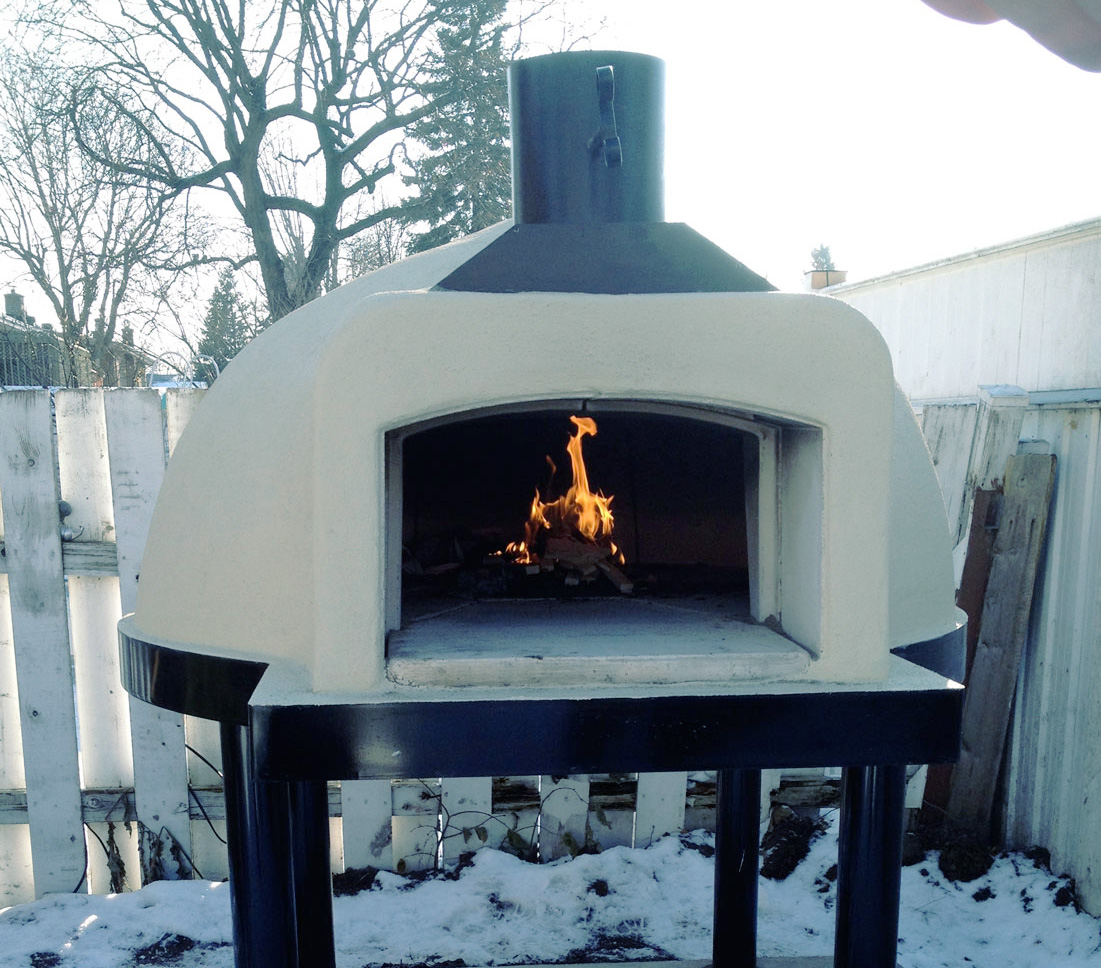 Wo are we?
9 years ago we abandoned our careers in clothing and accessories design for Grace and creative director for Jean-Daniel, to follow our passion for the food and beverage industry. In 2008, we created our first success, Yeh! Yogurt, which we sold in December 2012. Shortly after we started working on our new venture which was born in April 2013. Together we created Brigade pizza which is the first concept to offer custom-build your own neapolitan pizzas, salads and panuozzos in Canada.
We are both really passionate about restaurant concepts that offer a unique experience to customers. We are also passionate about music, arts and people. We are parents of three beautiful children and love travelling. For us Brigade is the place where friends and family are able to enjoy authentic neapolitan pizza cooked with passion and authenticity.
Passion and quality at Brigade.
Since the beginning, our journey as been filled with excitement about working on new ideas and introducing a new concept to the food scene in Montreal and Canada. At the heart of Brigade is the quality of our food and the respect we have for our customers. We only have one goal in mind, offering you delicious authentic neapolitan pizzas. Our pizzas are prepared the same way as in Naples, Italy where neapolitan pizza was born more than 200 years ago. Without compromise, at Brigade you have the quality you deserve.