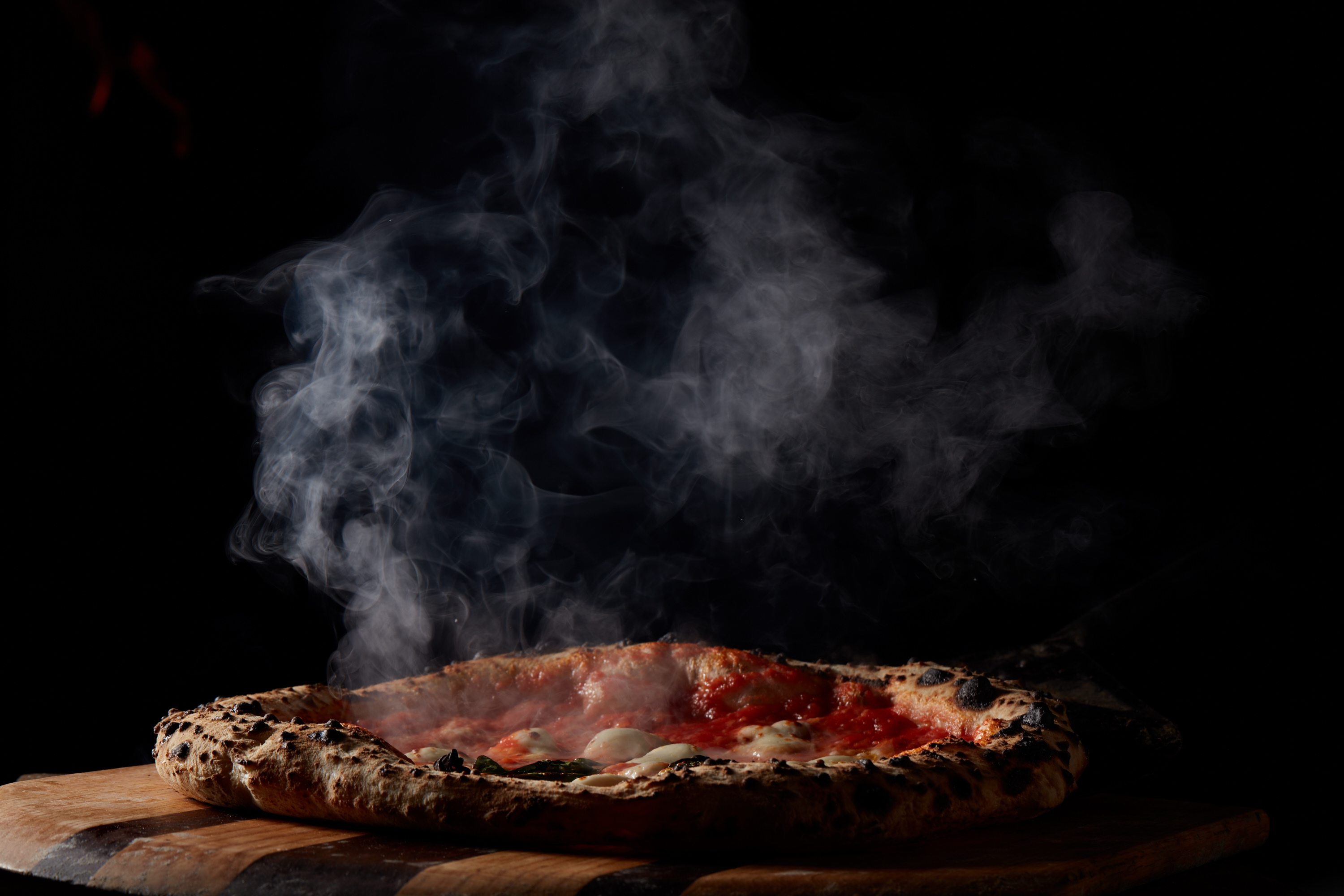 What is Neapolitan Pizza?
Of all the different kinds of pizza, only Neapolitan pizza, is defined and governed by an official group called Vera Pizza Napoletana from Naples Italy. 
The dough can only be made with water, yeast, salt and OO flour, which is a highly milled flour.  The dough must be stretched by hand.  The tomato sauce must be hand crushed plum tomatoes-containing no sugar, oil or unnatural ingredients.    
The mozzarella, fior di latte, must be fresh. And finally to be called a true Neapolitan pizza, it must be brought to life by the intense heat of wood fire, cooked at 900F in 60-90 seconds by a skilled pizzaiolo. 
Brigade is proud to serve the finest Neapolitan pizza outside of the Mediterranean.  We follow the ancient rules of how Neapolitan pizza is prepared and served,
12″ size, thin and soft in the middle, leopard spots and slight charring around the crust.  And at Brigade pizza, you can custom-create your own pizza with our
endless combination of gourmet toppings, our wood oven roasted meats and vegetables, home made sauces and high quality italian imported or local cheeses.
Meet our wood fired ovens. 
To achieve the best flavor and texture of a true Neapolitan pizza, it can only be done in the intense heat of wood fired ovens, and not just any oven.  Our
ovens are made by artisans in Naples Italy.  Each brick is hand made using local clay from Mt. Vesuvius.  These ovens are able to reach temperatures of 1000F. 
Only with the knowledge of these artisans and the astounding heat from Neapolitan pizza ovens, can you create that perfect Neapolitan pizza crust. 
maybe include video of the ovens being delivered?