The only Detroit style pizza in Québec.
Built in Motor city assembled in Montréal.
The Detroit style is a rectangular, thick, and airy pizza, with crispy toasted cheese edges. It was invented by Gus Guerra in 1946, who took a sicilian pizza recipe and baked it in a blue steel pan that was used by automotive workers in their factories . The result was unique, a pizza with a crown of caramelized cheese, you couldn't get with any standard baking pan.
A Detroit pizza is cooked on a special pan called Blue pan.
It as a airy and thick dough.
We use a blend of cheeses including brick cheese to convey the authentic taste the Detroit style pizza has.
The sides are convered with a crispy cheese with a reminding taste of a grilled cheese.
Our Detroit style pizza cook in only in minutes.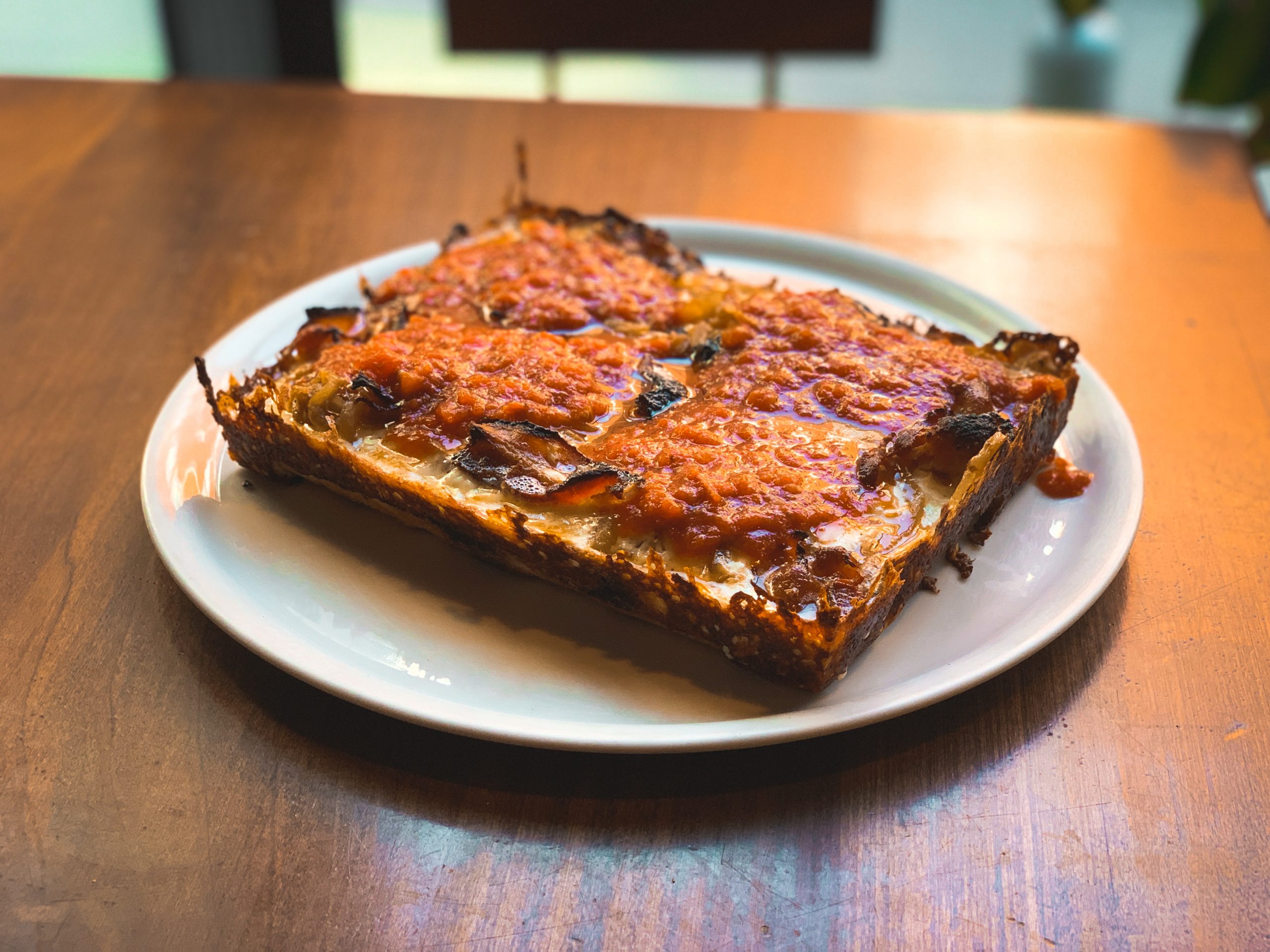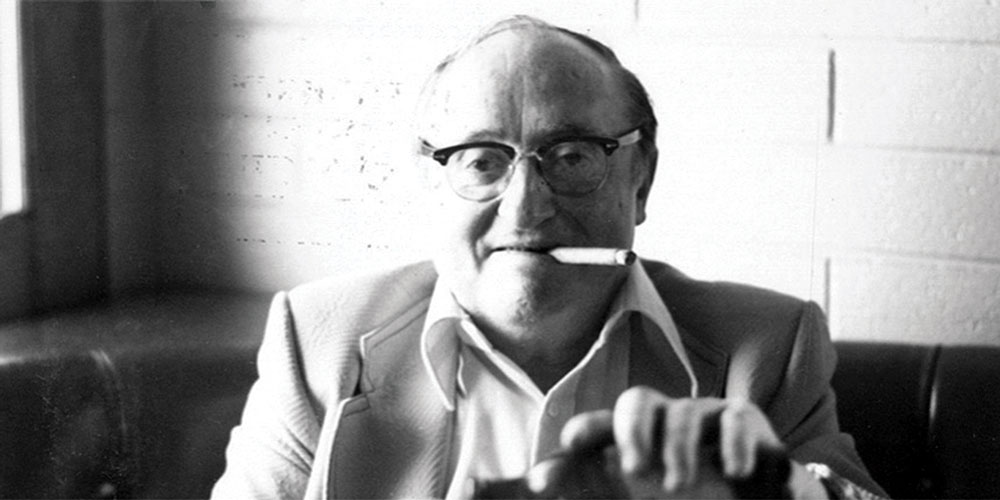 Where does it come from ?
Detroit-style pizza is a descendent of Sicilian-style pizza. The original Detroit pizza was created by Gus who owned what was then a neighborhood bar, Buddy's Rendezvous. He enlisted the help of his wife, Anna, who borrowed a dough recipe from her Sicilian mother. The Sicilian dough, topped with cheese and tomato sauce, would become the model for pizza in Detroit.
The key ingredient in a proper Detroit-style pizza isn't something you eat – it's the pan. The characteristics of the pizza – the soft and airy square crust, the crunchy exterior, the caramelized cheese that edges the pizza – are all due to the deep pans in which the pizzas are baked. The pans are a thick steel that are more similar to a cast iron skillet than a cake pan. Legend has it that Gus got his initial batch of pans from a friend who worked in a factory that used the pans for spare parts. Detroiters have been fighting for corner slices ever since.
https://www.michigan.org/
What's a Detroit style pizza?
An Icon of Detroit.
Detroit-style pizza is a rectangular pizza with a thick crispy and chewy crust. It is traditionally topped with Wisconsin brick cheese, then tomato sauce layered on top of the other toppings (rather than directly onto the dough). This style of pizza is often baked in rectangular steel trays designed for use as automotive drip pans or to hold small industrial parts in factories. The style was developed during the mid-twentieth century in Detroit before spreading to other parts of the United States in the 2010s. The dish is one of Detroit's iconic local foods.